When it comes to aviation, having the right tools and equipment can make all the difference. One such tool that has gained immense popularity among aviation enthusiasts is the Garmin pilot watch. These watches are not just stylish accessories; they are a pilot's best friend in the sky.
Why Choose a Garmin Pilot Watch?
Garmin pilot watches are specifically designed for aviators, offering advanced features and cutting-edge technology that go beyond traditional timepieces. With integrated GPS navigation systems, altimeters, barometers, and compasses, these watches provide essential flight data at your fingertips.
They also offer wireless connectivity for syncing with compatible devices to access additional navigational charts and weather updates. Made with durable materials like stainless steel and scratch-resistant sapphire crystal displays, Garmin pilot watches are built to withstand aviation environments.
Choose a Garmin pilot watch for reliable functionality and convenience in the sky.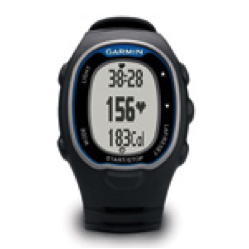 How Pilot Watches Enhance the Flying Experience
Pilot watches are more than just timepieces; they are sophisticated tools that significantly enhance the flying experience. These watches offer accurate GPS navigation, track important flight data, and provide precise timing functions. Designed to withstand the demanding conditions of aviation, pilot watches are durable and reliable.
They also offer advanced connectivity options for seamless integration with other aviation equipment. Whether you're a seasoned pilot or an aspiring aviator, investing in a high-quality pilot watch can elevate your aviation adventures to new heights.
Garmin Pilot watches are the epitome of precision and reliability, designed to be the perfect co-pilot for any aviator. Whether you're a seasoned pilot or aspiring to get your pilot's license in two weeks, these watches offer an array of features that enhance safety and navigation. From advanced GPS capabilities to performance monitoring tools, Garmin Pilot watches are a must-have for anyone serious about aviation.
The Top Choices for Garmin Pilot Watches
Garmin pilot watches are essential tools for aviation enthusiasts and professionals, offering a range of features to enhance the flying experience. Let's explore some top choices:
The sleek Garmin D2 Air combines style with functionality. Its high-resolution touchscreen display provides clear visuals, even in bright sunlight. With GPS navigation, altitude alerts, customizable data fields, and smart notifications, this watch keeps pilots informed throughout their flight.
The rugged yet sophisticated Garmin D2 Delta PX features a titanium bezel and scratch-resistant sapphire crystal display. It includes detailed mapping, music storage, advanced performance metrics, and smart notifications for an enjoyable flying experience.
The versatile Garmin Quatix 5 Sapphire seamlessly transitions from the cockpit to water activities. With a stainless steel case, built-in GPS navigation, sail racing features, fitness tracking capabilities, and smart notifications, it caters to both aviation and marine enthusiasts.
These top choices offer a variety of features tailored to pilots' needs. Whether you're a professional or passionate aviator, investing in a Garmin pilot watch ensures you have a reliable companion in the skies.
If you're in the market for a new GPS pilot watch, look no further! This Garmin Pilot Watch Comparison will help you find your perfect co-pilot. With a wide range of features and functionalities, these watches are designed to enhance your flying experience. From advanced navigation tools to weather updates, the gps pilot watch is an essential accessory for any aviation enthusiast. Let's dive into the details and discover which Garmin watch suits your needs best.
If you're in search of the perfect co-pilot for your aviation adventures, look no further than Garmin Pilot Watches. These state-of-the-art timepieces offer an array of features that every pilot would appreciate. From GPS navigation to weather tracking, these watches have it all. And to enhance your flying experience further, don't forget to pair them with good pilot headsets for crystal-clear communication in the cockpit.
Comparing the Garmin Pilot Watches: Which One is Right for You?
Choosing the perfect Garmin pilot watch involves considering design, durability, style options, functionality, performance, advanced features, and navigation capabilities. The Garmin D2 Air offers a sleek and modern look, while the Garmin D2 Delta PX exudes ruggedness with its titanium bezel.
The Garmin Quatix 5 Sapphire strikes a balance between elegance and functionality. All three watches provide GPS navigation, smart notifications, fitness tracking, and pulse ox sensors. Navigation capabilities are excellent across all models but may have additional features tailored to specific flying scenarios or activities.
Consider your preferences and needs to make an informed decision that suits your aviation adventures.
Garmin D2 Air X10 vs. D2 Mach 1 - aviation smartwatch comparison for pilots